Taste My Delicious SHIT - marcos579 | 2022 | UltraHD/4K | 898 MB
Tags:
scat
,
marcos579
Actress:
marcos579
Clip Name:
Taste My Delicious SHIT
Released:
2022
I am stunning in my black dress and high heels as I walk in on the toilet slave. From the floor, it can look up at my pretty legs as it worships my feet, licking the bottoms of my shoes and then sucking my heels. You will imagine that it is your own tongue pushing its way between my toes as your furiously masturbate. As I take my position over slaves mouth, you are so close to my asshole that you could almost put your own tongue inside it like my slave. The slave's tongue loosens my asshole and goes all the way inside and my asshole becomes more engorged and begins to protrude threateningly. Finally the blessed reward arrives and piles up on the slave's mouth and face. The slave's mind is further warped, associating pleasure and pain, degradation and ecstasy. The degraded pervert lies on the floor as I stand over it, my glorious and unattainable pussy and I spit in his mouth finally.
Time Video:
00:10:20
Quality Clip:
UltraHD/4K
Format:
MPEG-4
Size File:
898 MB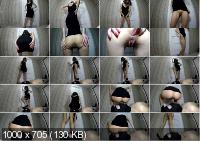 Download - Taste My Delicious SHIT - marcos579 | 2022 | UltraHD/4K | 898 MB
scat